Your Child's Second Home
We believe in nurturing kids and hence we focus not only on physical aspect but also on emotional and intellectual development. For our day care, we have meticulously designed a well thought out day curriculum which is implemented by expert and experienced teachers.
For us even dance and music are ways of self-expression of happiness and emotions. We have made these activities an essential ingredient of our day care curriculum and the expertise of our teachers, who are dedicated professionals, pays really well in shaping the children.
Day Care Timing
8:30 a.m. to 7:30 p.m. (Monday to Friday)
8:30 a.m. to 6:00 p.m. (Saturday: on request)
INFANTS
Infants (6 to 18 months old) require personalized care and attention. We take care of these little kids and take efforts to make them feel calm when they are away from their parents. We give personalized care to each and every infant as per his or her own learning, unique schedule and nutritional needs.
Our well trained staff is well briefed about the routines and practices that are adopted to take care of infants.
TODDLERS
Toddlers (1.5 to 6 years old) children are extremely curious and they keep on asking questions. They are explorers by nature and explore their environment while developing communication and other skills. This is the time when they learn social interaction skills and develop a value system. We encourage Toddlers to create their own rules of engagement with the world while maintaining a perfect balance with the help of technology and new concepts while maintaining the significance of a well-connected family.
We ensure that these toddlers learn in a conducive environment filled with fun and enjoyable experience.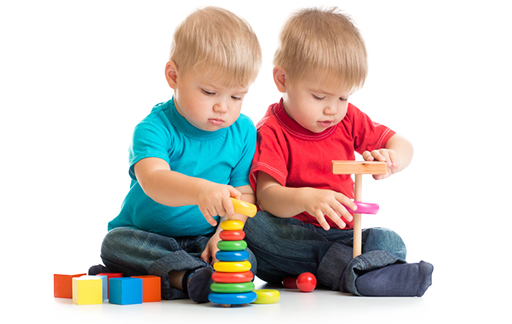 AFTER SCHOOL
Taking care of school children needs special attention as these kids feel like grown ups yet they need comfort and security. To take care of them, an excellent after school care is crucial. We have skillfully designed our after school program in such a manner that the child enjoys in a fun and safe environment where he or she can learn, explore and nurture close acquaintances.
We ensure to provide the best care to kids so that their parents can lead a stress-free life.
DAYCARE ACTIVITIES
Children learn to sing even before they learn to speak, they learn to draw various figures even before they learn to write. Dancing comes to them naturally and they learn to dance even before they learn to walk and run.
We have studied and understood child psychology very well understand their needs better. We make these kids learn the skills of writing, communicating and enjoying while learning. We focus on these aspects so a's to help them grow properly. We have various day care activities that includes Indoor Games, Outdoor Games, Music, Drawing, Nutritious & Tasty Meals, Sleeping / Rest Time and Meditation